Collage ~ Archetypes of Soul and Spirit
With Dana Lynne Andersen, MA
February 1 - 3, 2019
Through creative play we connect with the source of vitality and radiance that is always at the core of our Being.  We'll use collage and theatrical improvisation to discover and embody the inner archetypal energies that can heal, nourish and guide us.
  Activate your Intuitive Wisdom.
  Experience Revelations of Soul Truth.
  Re-calibrate to your Heart and Spirit. The collage process opens the channel of communication between YOU and your SOUL.
In a fun and playful atmosphere we create collages using magazines, colored paper, paint, glitter and yarn, etc. We then use 'right brain' exercises to explore our images and discover their messages.  Our spontaneous imagery bypasses our rational mind, revealing what our deeper self wants to express in our lives.
Through simple and spontaneous collage images we access inner wisdom and catalyze our growth.
Absolutely no talent, experience or artistic tendencies required.
Leader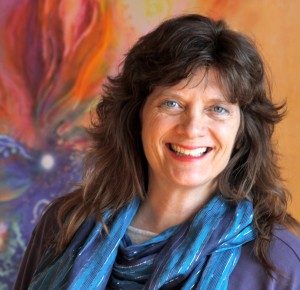 Dana Lynne Andersen, MA
Dana Lynne Andersen is a multimedia artist, writer, playwright and teacher who has taught and exhibited on three continents. Her paintings have been featured on the covers of books, magazines and calendars. Her artwork, as well as her visionary thinking, has been explored in newspapers, radio and television. Dana has a Master's Degree in…
Learn more about Dana Lynne Andersen, MA