Guided Silent Retreat Mar 2019
With David Seybert
March 28 - 31, 2019
The 3-day Guided Silent Retreat is suitable for both beginning and experienced meditators. The methods and pattern of meditation practice are drawn from the vipassana tradition and the "eight-fold" path of yoga from Patanjali's Yoga Sutras. The sessions unfold at a gentle, progressive pace with opportunities to rest and reset within a longer, deeper rhythm than is normally available to us in our personal practice.
Silence is recognized by many of the world's spiritual traditions as a powerful antidote to the mental agitation and stress resulting from the demands of our everyday life.
Peace is a palpable energy, making it possible to experience the joy within our beings. These retreats are designed to introduce you to a deep experience of inner peace.
Elements of the Guided Silent Retreat include:
Learning a simple but profound technique of meditation
Group meditations to support your individual practice
Gentle Ananda Yoga® to release tension, raise your energy and lift your consciousness
Use of mantra (devotional chanting) to calm your mind and open your heart
Qigong (chi kung) to stimulate and balance your life energy
Personal time for reading, contemplation and journaling
Practicing mindfulness in action – eating, walking, self-care
Nourishing vegetarian meals
Optional massage and spiritual counseling available by appointment
Peace is the first sensation to greet you when you arrive at Ananda Laurelwood. Our spacious and beautiful campus is the perfect place to unplug from your everyday concerns and recharge your spirit.
If you would like a longer stay, there's a place on the registration form to come early or stay afterwards for an extended individual retreat.
Read testimonials for Silent Retreat!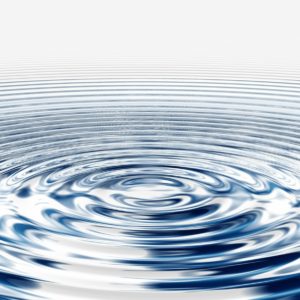 Planned Activities
Day 1
Room check-in (3:30 -6:00 pm)
Ananda Yoga (begins at 4:30 pm)
Evening meal together
Initial Gathering with guided meditation
Silence begins
Days 2 & 3
Walking meditation morning and afternoon
Group meditation morning, afternoon and evening
Self-reflection, journaling
Visioning
Meals in silence
Ananda Yoga & Qigong
Day 4
Morning group meditation
Breakfast in silence
Silence ends
Group sharing & integration process
Lunch and departure
Leader
David Seybert
David is a certified Ananda Meditation teacher, spiritual counselor and Ananda Yoga (RYT200) teacher. David also teaches tai chi and qigong, and recently completed a week-long, silent retreat immersed in Buddhist vipashyana (mindfulness) practices, guided by a traditionally-trained Tibetan lama. David has been on a spiritual path since several awakening…
Learn more about David Seybert