Restorative Yoga
With Shanta Franklin
June 15 - 16, 2018
Restorative Yoga to Relax and Rejuvenate
We're sorry but this event has reached its capacity and registration is fully booked. Thank you for your interest! For future retreat offerings, please click here: https://anandalaurelwood.org/yoga-retreats/. We hope to see you soon at Ananda Laurelwood.
A weekend retreat (Friday night and Saturday)* to relax the body, uplift the mind and nurture the soul.
Restorative Yoga is a practice of being, not doing, It is active relaxation or conscious rest, which means you are consciously participating in the process of releasing physical pain, mental and emotional layers of tension by using breath, visualizations, affirmations and other techniques to surrender more fully to the experience.
During this renewing retreat, you will experience:
Resting in safe poses on the floor with the entire body supported by folded blankets and bolsters (firm cushions).
A completely supportive environment for total relaxation. These poses have a particular ability to leave you nourished and well rested.
Two guided sessions of restorative yoga and a Saturday afternoon inspiring walk in nature.
Benefits of Ananda Restorative Yoga:
Provides healing for the body and the mind.
Helps eliminate fatigue and stress.
Can help you to recover from illness and injury or overcome emotional depression and anxiety that are caused by traumatic events.
**To register for the Saturday only portion of the program, please click here.
Schedule
Friday, June 15
3:30 pm Arrival and check-in
4:30 pm Ananda Yoga
6:00 pm Dinner
7:30 pm Introduction to relaxation through restorative yoga, pranayama, guided deep relaxation
Saturday, June 16
6:30 am Ananda Yoga
8:00 am Breakfast
10- 11:45 am Restorative Yoga Postures to relax, followed by a 45-minute meditation class & practice.
12:45 pm Lunch
2:00 – 2:45 pm Walking meditation (Sharing Nature* guided experience led by Jagadeesh)
3:00 – 4:00 pm Personal time
4:30 – 6:00 pm Restorative Yoga routine for the chakras (energy centers in the body)
Leader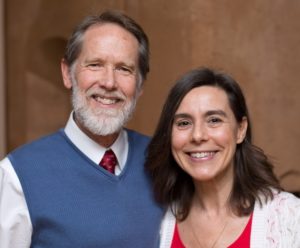 Shanta Franklin
Shanta's search for deeper meaning led her to Ananda Assisi in Italy, where she became a disciple of Paramhansa Yogananda and was certified in Ananda Yoga®. Feeling the guidance to learn English in America, she came to Ananda Village as a Karma Yogi at the Expanding Light Retreat, where she renewed her…
Learn more about Shanta Franklin