Flexible Dates
Create your own sanctuary with a self-nourishing retreat at The Center at Ananda Laurelwood. Nestled in the lush, Oregon countryside on 200 acres of rolling hills, our peaceful, uplifting valley makes it easy to rediscover your own center.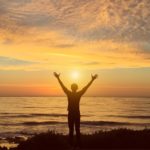 With Daiva and Gangamata Glazzard
December 26, 2019 - January 1, 2020
The Center at Ananda Laurelwood
The Science of Success and the Art of Getting What You Truly Want.
About Us
Our retreat center is located southwest of Portland in a beautiful pastoral valley. There are numerous places to walk and connect with nature throughout our gardens, orchards, and grounds. Our guest rooms are simple, decorated to create an uplifting space to rejuvenate. Each room has its own sink with bathrooms just down the hall. Three delicious vegetarian meals served each day are included as part of your stay. Your retreat includes morning and afternoon yoga and meditation.