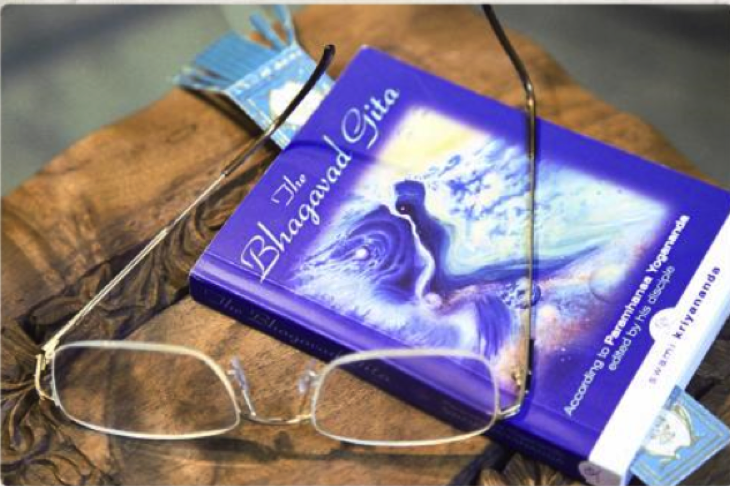 Discover your Divine birthright through Bhagavad Gita study. In the Bhagavad Gita, Sri Krishna (the Divine) is teaching and caring for his devotee Arjuna and giving him darshan (personal appearance). He removes all veils of delusion by explaining different paths of God realization. The love from God and reassurance of the Divine will help you to stop your anxious mind and discover a place of rest in your center as you read through the verses. During the retreat you will enjoy the beauty and serenity at Ananda Center at Laurelwood and get much deserved time for your body and mind to relax.
Retreat weekend includes:
Study Sanskrit slokas (verses) from the Bhagavad Gita and Paramahansa Yogananda's translation of those slokas into English from Swami Kriyananda's book, "The Bhagavad Gita According to Paramahansa Yogananda".
Practice Ananda Yoga to fill your body and mind with concentration.
Learn meditation techniques that help you to study and understand your reality.
Study the Bhagavad Gita as a method of Self Realization in which the Krishna manifests his Divine appearance to remove the doubts of his devotee.
Practice the Energization Exercises: a gift from Paramahansa Yogananda to draw energy from nature.
Chant to invoke devotion in your heart.
Use your personal retreat time to assimilate the teachings of Bhagavad Gita and gain strength to minimize the stress from everyday life.
Experience an intentional spiritual community and meet friends who have spent some time in self-introspection.
Enjoy "simple living and high thinking".