Hero's Journey: Embody your Nature-Based Allies
With Nancy Alder
October 6 - 8, 2017
Take back your power, overcome fear, and experience freedom from limiting beliefs by investing in a rich and enduring relationship with the plants, animals, and natural features that inspire you.  As you discover, build, and share your personal relationship with elements of the natural world you more deeply embody the courage, clarity, and grace you need to be nourished by the security of interconnection and thrive in your own unique niche.
Do you feel nourished and enlivened by time with nature and want to deepen your sense of connection? Do you experience moments of connection, confidence, and inspiration and want to live from that place more consistently? Are you feeling hungry for a perspective on life and the world that brings you sense of hope and excitement?
You are not alone! Joseph Campbell, an expert in world mythology, identified the hero archetype and stages of their journey that appear in myths across time and culture. The way our is told answers our deepest questions about where we came from, where we are going, and how to live today. When we learn to recognize the stages of the hero's journey, reflect on the lessons in our current culture's myths, and see ourselves as the hero of journeys we have already taken, we are equipped to live our lives with a greater sense of purpose, power, and interdependence.
This workshop in the "Hero's Journey" series will focus on the power of building a network of enduring, nature-based allies. Despite the perceived chaos around us, there is a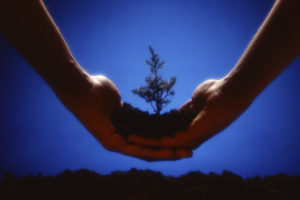 harmony inherent to our existence.  If we focus in close enough or pull our lens back far enough, we begin to see interdependent cycles and patterns in the world at every level.
Through this uniquely inspiring and moving workshop, you will:
Recognize the universal stages of the hero's journey and see yourself as the hero of your own unique journey, supported by a vast network of life forms.
Identify the dragons you have been invited to battle today and during this lifetime.
Acknowledge and expand your circle of nature-based allies, both seen and unseen, to aid in your victory.
Learn strategies for becoming a master of two worlds to deepen your capacity for insight and compassion.
This workshop incorporates meditation techniques, basic writing and drawing exercises, guided visualization, dream work, animal totems, inspiring readings, group discussions, and exercises inspired by Joseph Bharat Cornell. No previous familiarity with Campbell's or Cornell's work or any of the techniques are required, just curiosity, openness, and a genuine desire for insight and connection.
SCHEDULE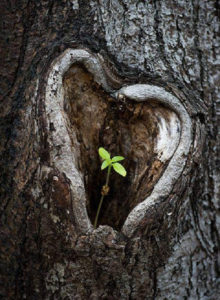 Friday
4:45 – 6pm: Yoga
6 – 7pm: Dinner
7 – 9pm: Session 1 – Being the Hero of Our Journey (dream work)
Saturday
6:30 – 8am: Silent Meditation
8 – 9am: Breakfast
10am – noon: Session 2 – Meeting Our Allies (walking meditation & nature exchanges)
12:45 – 1:30pm: Group Lunch w/ Eating Meditation
1:30 – 3:30pm: Session 3 – Battling Our Dragons (guided visualization & animal totems)
6-7pm: Dinner (optional eating meditation)
7-9pm: Movie Night!
Sunday
8 – 9am: Breakfast (optional eating meditation)
10am – noon: Session 4 – Honoring & Sustaining our Interconnection
12:45 – 1:30pm: Lunch
Optional: Individual Sessions
"I saw myself very small next to a hummingbird, petting it. And when I became it, I understood that all the flowers it visited were parts of me, and there were so many different kinds!  I've connected deeply with animals before and never thought of becoming one.  Nancy's guided meditation  was a powerful experience." Kristyn Andrews, Austin, TX
"Nancy gives incredibly poignant subject matter and follows it wherever the group takes it." – Amy Saha, Portland OR
 "Nancy's Hero's Journey class was one of the best! She brought fun and interesting topics, and it was interactive." Leigh Jardine – Denver, CO
Teacher
Nancy Alder
As a certified Ananda Meditation Teacher, Nancy Alder brings two decades of personal meditation practice through Buddhist, Hindu, and Gnostic schools. As a nonprofit manager, she brings 15+ years of experience building harmony in organizations by developing systems and relationships that facilitate authentic engagement and meaningful impact. Nancy's unique background…
Learn more about Nancy Alder