Soul Wisdom Intuitive Painting RETREAT
With Dana Lynne Andersen
April 3 - 7, 2017
Your soul has messages waiting for you…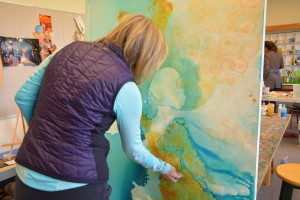 Learn how to live 'An Intuitive Life';  to live with inner freedom and clarity of purpose, to follow the wisdom of Spirit, to trust your own Soul Knowing and to express your own authentic Being.
In an Intuitive Flow Painting Process, the wisdom of your soul is revealed through your own creative expression.
First you will be guided in an Intuitive Flow painting method that allows you to create with freedom and authenticity.
You will learn how to easily enter a peak state of flowing creative expression. No talent or experience is required.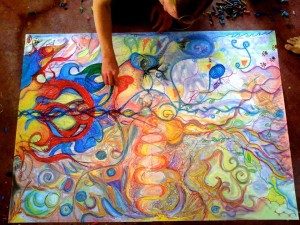 Lovingly guided into a place of  heightened inner awareness, you will discover that what you bring forth from within is the medicine you need. Working with the images that come forth from within, you will learn the 'native tongue' of your own language.
Experience the JOY and WISDOM of your own SOUL!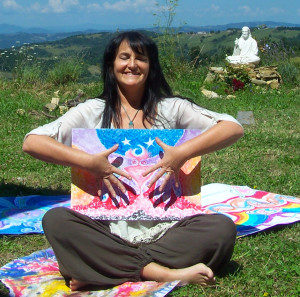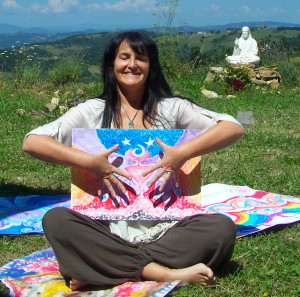 *This 5 day retreat follows a weekend workshop.  The 5 day course may be taken as an extension of the weekend or on its own.
SCHEDULE
Daily Flow
7am            Optional Yoga & Meditation
8am            Breakfast
9am            Morning Session
12:45pm    Lunch
2:30pm     Afternoon Session
5pm           Optional Yoga, Energization, Meditation & Affirmation
6:00           Dinner
7:00           Evening Program
Course Flow

Monday          Painting from the Heart & Soul
Guided Imagery, Movement Meditation and Watery color flow
Tuesday         Becoming a Child
Splash, Splatter, Splat!  Jackson Pollack meets Rorschach & how to attain the high state of  'play'
Wednesday   Creative Investigation
Following the intuitive thread through multiple modalities
Thursday       Originality & Authenticity
Discovering and loving your own unique expression
Friday
            Flowing from the Source 
Creating and sharing from the depths of who you are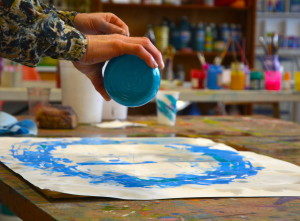 NOTE:  All basic materials will be provided including drawing & paint paper, a small canvas, chalk & oil pastels, tempera and acrylic paint, brushes, painting tools, water bottles & jars, glue, glitter, glitzy accoutrements & more.  Students may also bring or purchase additional supplies.
NOURISHMENT  Our classroom always has an abundance of scrumptious snacks as well as tea & coffee throughout the retreat!