Ananda Yoga Retreat – July 2016
With Peter Jordan and Donna O'Neill
July 8 - 10, 2016
Ananda Yoga Retreat Weekend getaway just west of Portland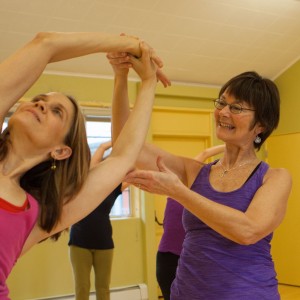 Learn a unique style of Hatha Yoga to add to your personal practice. Stretch, strengthen and tone muscles in your core, arms, legs and all parts of the body. Release stress, emotional and physical tensions, as well as toxins stored in the body and encourage positive brain chemistry. Develop awareness of subtle energy movement in the body and feel the peace and joy from this holistic practice.
Enjoy the beautiful, scenic drive to our yoga retreat center in the quiet, peaceful Laurelwood Valley. Experience guided yoga asana classes for strength, energy, balance and relaxation with multiple experienced and gifted instructors.
Relax in a Beautiful, Peaceful Setting at Our Rural Retreat Center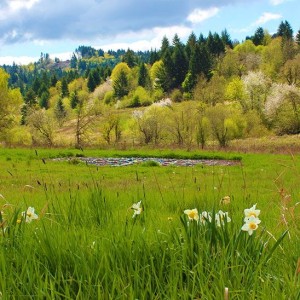 Students will enjoy guided practice for fitness and relaxation, learn some basic asana routines to take home and may also explore the deeper spiritual or subtle energy aspects of this ancient science.  All-levels are welcome, instructors will offer modifications and options for beginners and encourage more experienced practitioners to go deeper, develop strength, improve alignment and enjoy sun-salutation flow classes.
Discover the power of Yoga to heal and calm your mind
Immerse yourself in a liberating flow of asanas, experience the peaceful mind and open heart. We will also work with pranayama, breath and affirmations to cleanse our energy and uplift emotions.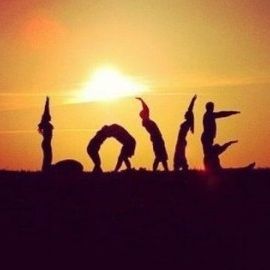 In the quiet, serene atmosphere of Ananda Laurelwood, explore how to combine yoga asanas, affirmations, and pranayamas with meditation. All of the principle aspects of Ananda Yoga will be intensely practiced:
Relaxation of muscular and mental tensions
Awareness of the subtle movements of breath and of vital energy
Affirmations with asanas to uplift energy and consciousness
Correct body alignment during each posture
Receptivity to higher states of awareness.
Deeper sense of peace of mind
This retreat will help you to develop a fit body, a more positive mental outlook, a joyful heart, and an expanded awareness of the beauty of your soul and the world around you.
Our Retreat Center
Retreat packages include organic vegetarian meals from Friday dinner through Sunday lunch, workshop sessions, instruction and daily meditation and yoga practices. Registration for Day Program on Saturday includes lunch. Enjoy the delicious vegetarian meals that are included as part of your retreat and rejuvenate while being surrounded by nature in a beautiful pastoral valley. Come for the day program or relax in our simple yet uplifting guest rooms with a view of the expansive valley or the thriving orchards. Each room has its own sink with bathrooms just down the hall.
---
Yoga Retreat Schedule
Friday
4-6pm: Guest Check-in
4:30-6pm: Optional Guest and Resident Sadhana (Yoga Postures & Brief Meditation)
6-7pm: Dinner
7:30-9pm: Opening Circle; Cultivating Breath Awareness to Re-boot and Re-balance (Donna & Pete)
Saturday
6:30-8am: Optional Guest and Resident Sadhana (Yoga Postures and Brief Meditation)
8-9am: Breakfast
10am-11:30am: Strengthening Sun Salutation and Energization Series (Pete & Donna)
11:40-12:10: Option to learn a Meditation/Concentration technique (Pete & Donna)
12:15-12:45: Optional Guest and Resident Group Meditation
12:45-1:45pm: Lunch
2-3:30pm: Free Time or Qigong lesson with David
 (Qigong is a powerful system of healing and energy medicine from China and a wonderful compliment to yoga. It is the art and science of using breathing techniques with gentle movement and meditation to cleanse, strengthen, and circulate the life energy/qi)
4:30pm-6pm: Optional Guest and Resident Sadhana (Yoga Postures & Brief Meditation)
6-7pm: Dinner
7:30-9:00pm: Restorative Yoga and Yoga Nidra (Donna & Pete)
Sunday
6:30-8am: Optional Guest and Resident Sadhana (Yoga Postures and Brief Meditation)
8-9am: Breakfast
10am-11:30am: Final Yoga Practice and Closing Circle (Donna & Pete)
12:45-1:30: Lunch
Other optional activities:
Self-guided walks around campus (get a map during check-in)
Schedule a massage or other healing session in our Radiant Health Center
Enjoy our lovely boutique!
– See more at: http://anandalaurelwood.org
Cancellation Policy
If you cancel your reservation for a Personal Retreat or Ananda Laurelwood sponsored event or program 7 days before your arrival date, we will refund your payment minus a $20 processing fee.
See our reviews here!
Teachers
Peter Jordan
Peter Ishwar Jordan, Yoga Therapist,C-IAYT; Yoga Teacher, E-RYT 500 began practicing yoga in 1969 after reading the classic book "Autobiography of a Yogi" by Paramhansa Yogananda. That was the beginning of a life-long study of Yoganada's teachings and affiliation with his disciples in both Ananda and Self-Realization Fellowship. In 2012,…
Learn more about Peter Jordan
Donna O'Neill
Donna O'Neil, E-RYT 500, C-IAYT is a yoga teacher with 20 years of experience in teaching yoga and leading workshops and retreats. First certified by Ananda in 1995, she is also trained in Therapeutic Yoga and certified as a Meditation Teacher through Ananda Yoga®. She finds that her students are her…
Learn more about Donna O'Neill